lazyme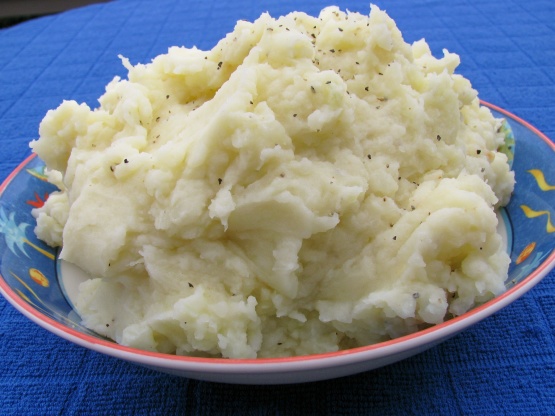 It came from my brain, and I like it because it tastes good to me. Pretty self-explanatory.
Boil water.
When water starts to boil, put in the potatoes. Take out after 15 or so minutes.
Mince the onion.
Peel the potatoes.
Put the potatoes in a large bowl with the minced onion, garlic salt, ground black pepper, and ground red pepper.
Mash the potatoes for 20 to 30 minutes.