mayness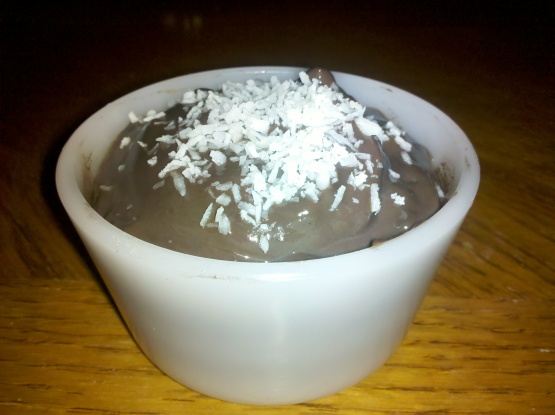 Found this in a Light recipe book.

Found your recipe while looking for a way to use up a lot of skim milk. It was better than I expected! Of course it doesn't taste as rich as pudding made with higher-fat milk, but it tastes EXACTLY like those cups of pre-made fat-free pudding from the store, if not better. And it's so simple and quick to throw together. I tried a second batch with stevia (8 Truvia packets) as an experiment, and that came out with the same texture, so I bet any sugar substitute would work. (Made for Bargain Basement tag game.)
In a medium saucepan, combine sugar, cocoa powder and cornstarch.
Add milk and vanilla.
Turn on burner to medium-high.
Stir mixer constantly with a whisk.
Pudding will come to a boil and thicken.
Remove from heat and divide into four bowls/cups.
Let cool, then refridgerate.
Options: top with mini m&m's. Or fat free whip cream. Or put bowls/cups into freezer to make ice cream (add popsicle sticks to make pudding pops!).