Pam-I-Am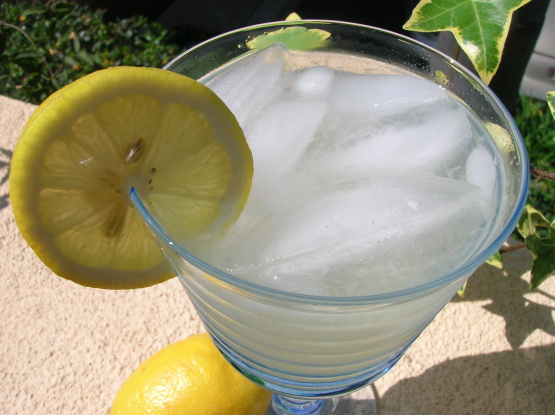 I love lemonade, especially one made from scratch. You can adjust the sugar to your sweetness. Cook time includes chilling time.

Very nice, but I do strain out the lemon rind before serving;)
Stir together sugar and 1/2 cup boiling water until sugar dissolves.
Stir in lemon rind, lemon juice and 5 cups cold water.
Pour into a 2 quart pitcher.
Chill 8 hours.
Garnish with lemon slices.
Serve over ice.