twissis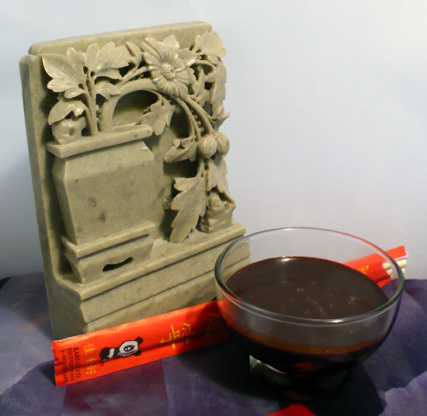 This recipe is easy to make and tastes great. Amounts can be adjusted to suit individual tastes to make it more or less sweet and spicy. Black bean paste can be used in placed of the peanut butter. Goes well with chicken, pork, beef, wild game and dim sum.

Top Review by Madash
Cooking gluten free often means making what you need from scratch to avoid contaminants. I used trusted ingredients from my pantry to put this recipe together and could rest easy knowing the dish I prepared was truly gluten free. The side benefit to making your own homemade condiments, etc, is avoiding preservatives or other undesirable ingredients such as MSG. I really appreciate this recipe. It was terrific! One thing I would suggest is mixing the peanut butter and honey together well first, then slowly incorporating the soy sauce, oil and remaining ingredients. I threw them all together as directed and found that it took lots of elbow grease with the whisk to get the peanut butter to incorporate with everything else. When I make this recipe, I double the ingredients and freeze the extra in ice cube trays, to always have some ready to go. Most trays hold 1 Tb in each compartment, making it super easy to measure out.
Combine all ingredients in a small mixing bowl.
Mix with a whisk until well blended.