Hanka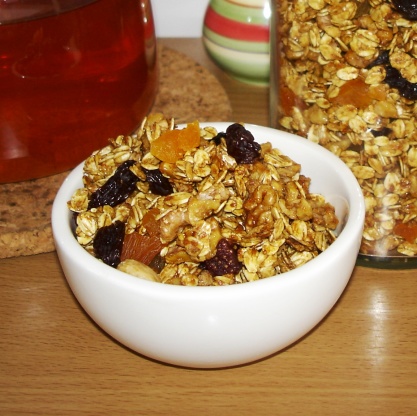 This crunchy blend of oats, nuts and dry fruit makes terrific cereal, but also consider sprinkling it over ice cream or improvise a parfait by layering it with yogurt and fresh fruit.
Preheat oven to 350F (175C).
In a small saucepan melt butter,sugar, honey and syrup over medium heat.
In a medium bowl mix oats and nuts.
Pour warm butter-sugar mixture over the oat mixture and stir well.
Place on a large tray and bake for 10 - 15 minutes. It should be lightly golden brown.
Let it cool.
Add dry fruits.
Store in airtight container for up to 2 weeks.