Homemade Gluten or Seitan
Bergy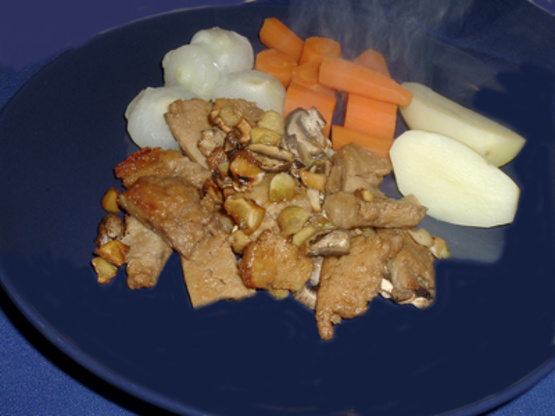 The Veg Soc recipe for Seitan or Gluten with broth. This recipes is to make Seitan from scratch. Remember you can always use a different broth if you want.
Top Review by Catrin
I quite enjoyed this, and it was really easy to make. I see no reason to try one of the more complicated recipes for Seitan. I used my own broth, however, and I will experiment with the flavoring of the dough a bit more in the future to simulate different types. Thanks for posting - I will definitely make this one again!
Basic recipe for Gluten:.
Add garlic powder and ginger to flour and stir. Mix liquids together and add to flour mixture all at once. Mix vigorously with a fork. When it forms a stiff dough, knead it 10 to 15 times.
Let the dough rest 2 to 5 minutes, then knead it a few more times. Let it rest another 15 minutes before proceeding.
Cut gluten into 6 to 8 pieces and stretch into thin cutlets. Simmer in broth for 30 to 60 minutes.
Broth:.
Combine all ingredients in a large saucepan. Bring broth to a boil. Add cutlets one at a time. Reduce heat to barely simmer when saucepan is covered. Seitan may be used, refrigerated, or frozen at this point.