Parsley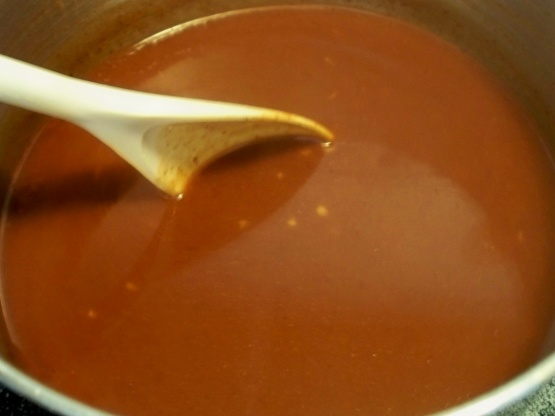 This sauce is based off of another here on the site. I added a bit of my own twist to it and it is delicious. I hope you will try it. I use this everytime I make my homemade shredded beef enchiladas. Enjoy.

Top Review by Renate
Thanks, this turned out great. Was in a pinch (forgot to buy) and tried this, increased the garlic to 1 tbs crushed, but left out the salt. For my family's need this fit the bill perfectly. I always wondered what gave it that special taste, but would never have guessed that cocoa powder was the culprit. Again, Thanks for sharing.
Mix the first 5 ingredients in a small bowl. Add about a half cup of the water to make a paste. Pour paste into a saucepan. Turn your heat on high and wait for paste to bubble. Slowly pour the remaining water in while stirring. Bring to a boil and reduce heat. Simmer about ten minutes stirring occasionally. Add tomato sauce and mix. Simmer 5 minutes and remove from heat. Use for enchiladas, burritos, etc.