Debbwl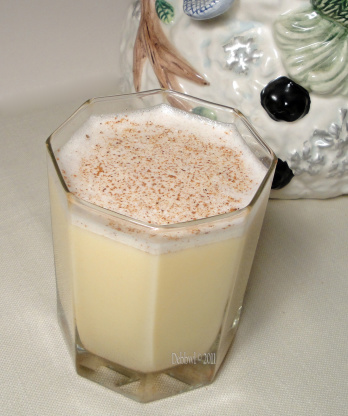 This recipe feels very creamy on the tongue, but that's just because it has a lot of air in it. :) Its much lower in fat then normal eggnog :)

Just made this moments ago, really enjoyed the creaminess to it. I almost forgot the nutmeg, and glad i did. A few shakes stirred in with another on top was more then enough.
In a large bowl, vigorously whisk the egg yolks, sugar and salt until light in color, and the sugar is almost dissolved. Carefully whisk in the milk. Set aside.
In a small bowl, beat the egg whites and cream of tartar until stiff peaks form.
Swiftly stir the egg whites and nutmeg into the milk mixture until just combined, popping as little bubbles as possible.
Enjoy!