Debbwl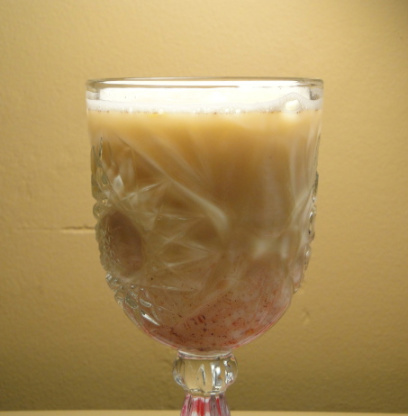 I like eggnog year round, and you can't buy it here unless it's Xmas time. This is my favorite eggnog recipe.

Absolutely delicious! And super easy to boot. I use rum extract instead of the hard stuff, so we get that yummy flavor without the headache. Super tasty with our backyard eggs! (">
In a large bowl, whisk together eggs and sugar until light in color and sugar is dissolved.
Whisk in vanilla, nutmeg, milk and brandy, if using.
Strain into a small pitcher and chill.
Pour into glasses and sprinkle with additional nutmeg.