Homemade Dog Food in the Crockpot
msmia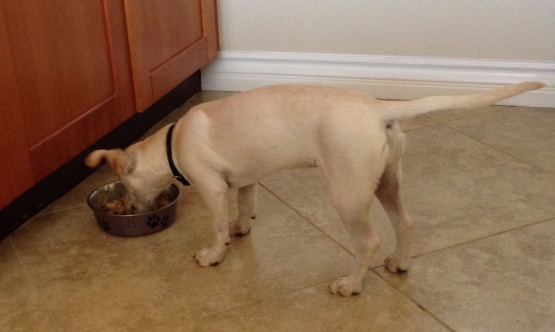 Nutritious, economical, easy food to make for your dog! (About $1.30 for a one cup portion which is enough for a 12 pound dog/day.)

I have made this twice for my Labrador and hound dog and they love it, thanks!
Place chicken thighs and ground chicken in the bottom of the crockpot. Cover with water.
Add all other items.
Cook on low for 12 hours. Mix well, remove bones. Cool before serving.
Freeze in portion controlled servings.