Homemade Dishwasher Detergent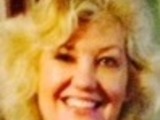 Detergent for the dishwasher is SO expensive. I searched the net for a home-made alternative and developed this simple recipe. We've been using it for a while now and it washes the dishes even better than the shop bought variety. The amount needed will depend on how soft your water is - we find 1 tablespoon is enough, but we're on tank water. You might need 2 tablespoons if you're on hard town water. Instead of Rinse Aid, we just use white vinegar.
1 cup washing soda (crystals)
1 cup borax
2 -3 drops perfumed oil (optional)
Directions
Place all ingredients in the bowl of a food processor.
Process until washing soda crystals are reduced to powder.
Store in airtight container.
Use 1- 2 tablespoons per load in your dishwasher.
(To save even more money, substitute Rinse Aid with white vinegar.).
Most Helpful
I have been using close to this recipe for over a month (1 load a day) with great results. Here are my tips. 1 cup each washing soda and borax plus 2 envelopes unsweetened lemonade (like koolaid) And use white vinegar in rinse agent compartment. This is for people with soft water. If you have hard water, mix in 4 envelopes of lemonade. If you continue to have white film, add another lemonade packet. I would also suggest, before giving it a try,(those with hard water) to run through 6 envelopes of lemonade first in an empty dishwasher and put 1 cup white vinegar in the rinse (to clean the dishwasher of limestone) I put my dishwasher powder in an old coffee creamer container with pour spout lid. Use approx. 1 TBS./ compartment- adjust to less if you can-LESS IS MORE. You may notice the powder will clump after a while-it doesn't hurt it- I put a silicon gel pack from a new pair of shoes to dry out my container. If you have heavy limestone build up in your dishwasher-look in your instruction manual or on the internet to find out how to clean out your sprayer arm. I started with FISTFULLS of limestone. Good luck- and don't give up... we can do this on the cheap... I HATE paying 5 bucks for something that is washed down the drain.
Just thought I'd give everyone my tip for avoiding the white film on your dishes. Fill only the small pre-wash cup with the "detergent" and fill the larger wash cycle cup with white vinegar and the essential oil. Works perfect every time!
Tried this tonight as I forgot to buy detergent at the store. It seemed to work pretty well on plastic containers, plates and silverware, although, I admit that I pre-rinse my dishes, so there wasn't a lot of stuck on food. Two previous reviews of this recipe were very helpful ~ whammie and isispleiades. Whammie suggested using lemonade packets, which contain citric acid. I've seen other detergent recipes include citric acid, so I am thinking it acts as an abrasive to help scrub away food particles. Isispleiades suggested filling the pre-rinse compartment with the detergent and the main wash compartment with white vinegar as well as adding the vinegar to the rinse compartment. I followed this advice (although my compartments are labeled "light wash" and "heavy/normal wash") and it seemed to work pretty well. 1 tbsp of the detergent filled the "light wash" compartment. Hopefully, this detergent mixture will continue to clean as well as it did tonight.