Homemade Dishwasher Detergent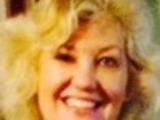 Detergent for the dishwasher is SO expensive. I searched the net for a home-made alternative and developed this simple recipe. We've been using it for a while now and it washes the dishes even better than the shop bought variety. The amount needed will depend on how soft your water is - we find 1 tablespoon is enough, but we're on tank water. You might need 2 tablespoons if you're on hard town water. Instead of Rinse Aid, we just use white vinegar.
Ingredients
Nutrition
1

cup washing soda (crystals)

1

cup borax

2 -3

drops perfumed oil (optional)
Directions
Place all ingredients in the bowl of a food processor.
Process until washing soda crystals are reduced to powder.
Store in airtight container.
Use 1- 2 tablespoons per load in your dishwasher.
(To save even more money, substitute Rinse Aid with white vinegar.).