JustJanS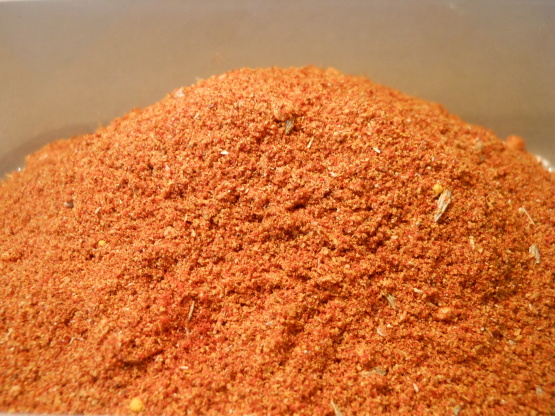 Here is another recipe from my favourite paper Weekly Times. I am saving this to use in a few curry recipes which need curry powder, which I have tagged to make at a later date. I have all this either in my pantry of growing so it should be easy to make. I do not know how much it makes, so I have guessed.

This made an excellent curry powder to be used in our dinner tonight. I didn't have fennel powder so lightly crushed some seeds and used them instead. I love biting down on them as I eat, so it was a good substitute for us. I needed two teaspoons of powder in the recipe and this made a mild to medium curry.
Mix all together, and place in a small jar/bottle & store in a cool, dark place for up to 2 months.