Directions
In a blender container, place all.
Cover and grind for 1 to 2 minutes or till mixture is a fine powder.
Store spice mixture in airtight container in cool dry place.
Most Helpful
Here's a tip: When grinding your own spices the flavours are enhanced by briefly "toasting" them first. That is, heating them over the stove in a dry skillet until they begin to brown and their rich aroma begins to be released (but don't overdo it!). Makes grinding them easier too.
My car is broke down and I am out of curry powder to make my curried chicken recipe. I had all of these ingredients on hand but in the ground form already so decided to give it a shot anyway. I loved it! I will never buy curry powder again. Thanks Dancer.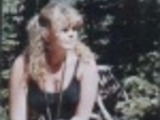 We had this with potato wedges and it was very nice, I will make a curry with what we had left. I think it's nice to make your own as you know exactly what is in it. Thank you for posting. Made for Honor thy mother diabetic forum May 2011.