Homemade Crunchy Bread (abm)
Pixie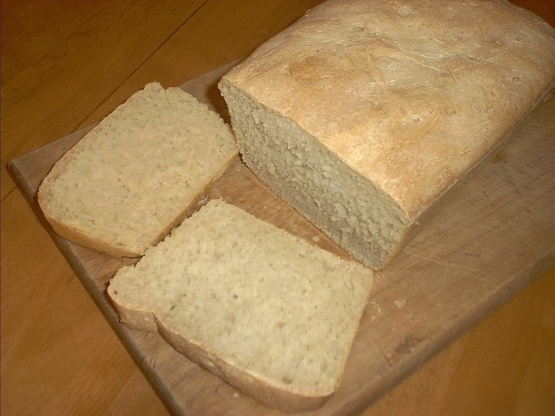 This came highly recommended on another website, but I have yet to try it.

Top Review by Pixie
This was pretty good with a nice crispy crust. I ran the bread machine on the dough setting since I prefer bread that is baked in the oven. The dough was extremely sticky to the point that I couldn't easily shape it, so I herded it into a loaf pan and let it rise until doubled. I baked it at 350 for about 30 minutes. It was quite tasty hot with sloppy joes. Thanks, Marie.
Place all ingredients in bread machine in order given by your manufacturer.
Select medium crust - makes a 2 lb loaf.
Baking time according to machine.