PaulaG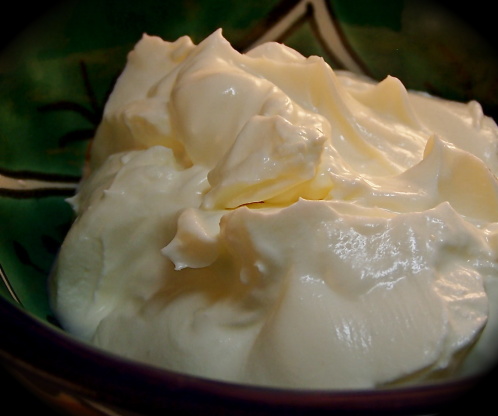 Don't worry about the creme fraiche spoiling while sitting on the counter; the acid in the mixture prevents bacterial disease associated with the dairy products. The recipe comes from Emeril Lagasse. Inactive time 12 to 16 hours.
Top Review by PaulaG
I have made creme fraiche in the past using buttermilk and this intrigued me because it listed the lemon juice option. After sitting on the counter overnight the creme was pourable consistency and it thickened up so nice after being refrigerated. A winning recipe. Thanks Barb.
In a bowl, combine the cream and buttermilk or lemon juice.
Cover with a clean kitchen cloth in a warm, draft free place and let sit until thickened, but still pourable consistency, 12 to 16 hours.
Stir and refrigerate until ready to use.
(can be refrigerated up to 1 week.).