ducky007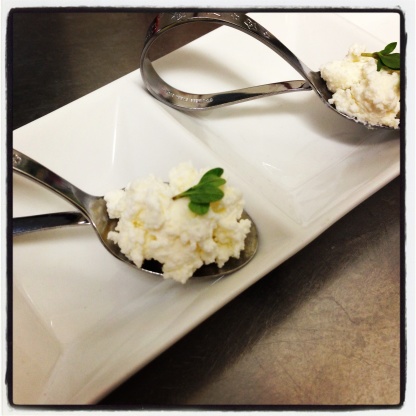 Making fresh cheese, easily at home! Ricotta cheese, Cottage cheese and Feta cheese are made using a similar process, the main difference being that Ricotta is made with sheep's milk while, Cottage cheese is made with cow's milk and Feta is made with goat's milk. This recipe is for Cottage cheese using cow's milk. The addition of cream creates a rich flavor.
500

ml whole milk

70

ml 35% cream

1

tablespoon lemon juice
1⁄4 teaspoon salt
1) Add milk, cream and salt to a saucepan and bring to a medium heat.
2) Add lemon juice, stir occasionally, when bubbles start to form around the edges, remove from heat, curds will have started to form
3) Let mixture cool for 5 to 10 minutes.
4) Set a sieve lined with paper towel in a bowl.
5) Pour the mixture into the sieve.
6) Allow the water to drain for about 1 hour.
7) When water has drained squeeze the cheese gently in the paper towel (if you squeeze too much the cheese will be too dry).
8) Remove the cheese from the paper towel and put in a container. it can be stored for 2-3 days in the fridge.