Homemade Cheez Whiz Copycat
very good copycat homemade version of cheez whiz
Directions
melt all ingredients in sauce pan or double boiler over medium heat stirring often till well blended and smooth.
use in recipes that call for cheez whiz or serve on crackers enjoy.
Most Helpful
Very nice; tastes pretty much how I remembered it. I scaled this way down and somewhat guessed at the proportions, but it worked out. Also, no dried mustard, so I used a bit of dijon (n yellow mustard either). Probably a more sophisticated "whiz" than the original, but still nicely spreadable, with just the right flavour.
It's been many years since I've had Cheez Whiz, so I don't remember exactly how it tastes, but it seems to replicate it pretty well, and if anything, this recipe tastes great. I reduced it to 10 servings, made as directed, and served warm with nachos and chopped jalepenos.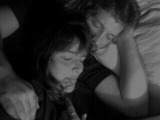 I made this for my boys as they like cheez whiz on their hot dogs and for nachos. I followed the recipe as written. My boys loved it. This was easy to make but it does make A LOT!