Homemade Breakfast Sausage
Prep 15 mins
Cook 10 mins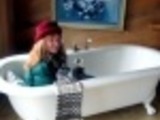 You can tweak with the spices according to your personal tastes, I like mine with a good sage taste.After its all mixed you can fry a tiny patty about a Tabls. and taste it and maybe you want to add more of something, just make it your own!
Directions
Put all the spices in a small bowl and mix them up with your fingers.
Work it into the pork after sprinkling it all over the meat. Try not to mash it around too much, otherwise the sausage will be too tight.
Most Helpful
I really liked this!!! I didn't have fennel & I omitted the cayenne pepper. I added about 2 tsp. dried onion. Will DEFFO make again...THANKS for sharing!!!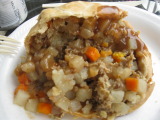 I made this omitting savory and fennel as well - I used my own garden thyme so of course didn't reduce the amount (that stuff is prolific! Have to use it up! grin) I also tripled the recipe because I used two pounds of ground venison with one pound of ground pork. Great mild sausage - super for our little ones - no icky heartburn - and very easy to throw together! Thanks for a great recipe!

This recipe is 1 of my all-time fave Zaar finds & satisfies a 5 yr quest to copycat US style pork sausage that I cannot get here in Iceland, so pls excuse the chgs I chose to make. I was not familiar w/ *savory* & had never seen it here. The Zaar dictionary says its a herb in the mint family w/the flavor of mint + thyme & I thot this might be 1 reason the flavor of thyme was prominent for some reviewers. I also prefer saltier sausage, SO ~~ I increased the salt by 1/2 tsp, reduced the thyme by 1/2 tsp & used 1/2 tsp mint as a sub for the savory. The result was as good as any sasuage variety I bought when in the US. DH has suffered thru my efforts & 1 kind Zaar chef even sent me a spice mix from Penzey's. Now all that is history. Thx for sharing this great recipe w/us. ~ *Edited to Add* ~ I got 4 perfect servings, i.e. 8 2-oz patties. :-)