Homemade Biscuit Mix ( Substitute / Copycat / Clone )
Sara 76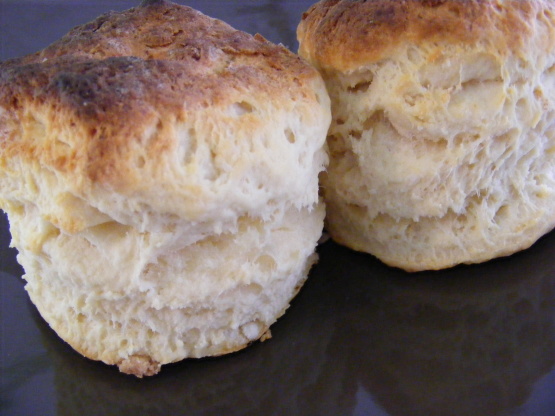 This is like biscuit mix in the box from the store. Very easy to make and easy to use.

Thankyou so much forthis recipe! So many recipeson Zaar call for Bisquik, and we don't have that in Australia. I used your recipe as a substitute tonight, and it worked perfectly! I'm going to buy some buttermilk tomorrow, to try the mix as actual biscuits! ********************************************* UPDATE: I wish I could give this another 5 stars! I just used the remaining mix to actually make the biscuits, and they are amazing! This is only the second time I have made biscuits, but this recipe is unbeatable! I used the mix I made 1 month ago. I had it stored in the fridge, and it has kept just fine. I had to microwave it for 15 seconds to soften the shortening (I used copha) and then I mixed in 1/2 cup of buttermilk. Perfect biscuits!
Stir all the dry ingredients together until thoroughly mixed.
Cut the shortening in till well mixed.
Store in freezer in a plastic bag for several months, or may store in cannister or jar on counter top for up to a month.
When ready to use-- add water and biscuit mix, using enough of the water to make a soft but NOT sticky dough.
Turn out on a floured towel or cabinet surface.
Roll out about 3/4-inch thick.
Cut with glass or biscuit cutter.
Bake for 12 to 15 minutes at 450°.
This will make about a dozen 2-inch biscuits.