Before pudding mixes were available, my Granny Renfro was making her own from scratch.
Directions
Mix Sugar, Flour, & Salt in saucepan.
In separate bowl, mix yolks & milk, then add to saucepan mixture.
Cook over medium heat until thickened, and then remove.
Add banana slices & vanilla.
Pour into vanilla wafer lined bowl & refrigerate.
Serve cold.
Reviews
Most Helpful
Delicious! Totally and utterly delicious! I'm picky about banana desserts as I don't like banana flavoured things, but since this has only fresh banana it went down a storm here. So easy to make and everyone loved it!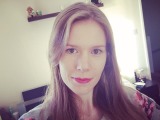 This is the closest recipe I have found that tastes just like my late grandmothers banana pudding. Like most grandmothers she did not write her recipe down so when she was gone so was the recipe. Thank you for sharing yours with us.
This is the best recipe I have tried for banana pudding. My whole family loved it. It tasted so much like my Grandmother's pudding.