Homemade Baileys Irish Cream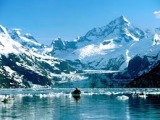 This tastes just like the store-bought version. I make it every year, before Christmas, to give as gifts (and of course to keep some for ourselves!). It ends up being less expensive than buying from the store AND you get to say that you made it yourself! :)
1 cup whiskey
3 eggs
1 cup coffee creamer (liquid type, such as half and half)
1 (14 ounce) can Eagle Brand Condensed Milk
1⁄2 teaspoon vanilla
1 1⁄2 teaspoons Hersheys Chocolate Syrup
Directions
Pour the whiskey into a blender and start adding ingredients, one by one, blending after each addition. Blend well.
Pour into your desired container(s) and store in the fridge for up to 2 weeks.
(I would throw it out at the 2 week point - but ours never last that long!).
Most Helpful
I also make this every Christmas season however the recipe that I have uses coconut extract instead of the vanilla. I also forgot to use eggs in it once and felt that it tastes better so I now make it that way. We had a taste test many years ago and felt that the commercial brand tastes very "chemical like" and enjoy our own much better.

Wow!! I created an account here just to comment on this recipe. It's incredible. I used "Mulligan's" for the whiskey and took Wendy's advice and added a tsp. of instant coffee. I think this is way better than store bought Bailey's, as did my entire family that enjoyed it on Easter. Thanks LifeIsGood! It sure is :-)
IT'S A WINNER! I can't believe I made this in like 5 minutes. WOW is it easy and good. I made it yesterday and it was good right away. . .agree it's a bit more smooth on day 2 (and I am enjoying some in my coffee right now). It is so creamy and delicious. I used some locally made whiskey in this recipe. Also used fat free condensed milk with great results. Thanks for sharing!!!! Made for our March Veggie VIP.