nitko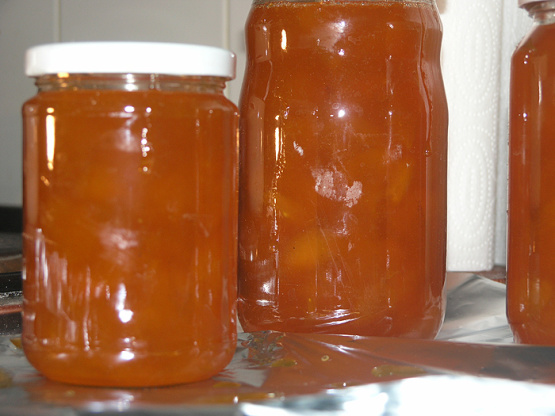 That is how I make apricot jam. No grocery store jam can match this one.

This is the good old fashioned way of making apricot jam and I have great memories of making jam with my late mother from apricots grown in our own backyard. The better the apricots, the better the jam. Mind you, it disappeared quickly anyway!
Wash apricots with cold water and cut them in halves. Remove the stone and all damaged areas.
Put them in a large pot, add 600 g sugar, stir it and leave 4-6 hours until apricot become juicy. You may stir occasionally.
Add the rest of sugar, stir and cook on heavy fire 10 to 15 minutes. When apricot starts to boil you will see foam. After 10 – 15 minutes the most of the foam will disappear, but if not remove it.
Add pectin if you like, stir and put the jam in hot (100°C) glass-bottle.
Close the hot glass-bottles and keep it in dark place.