Rita1652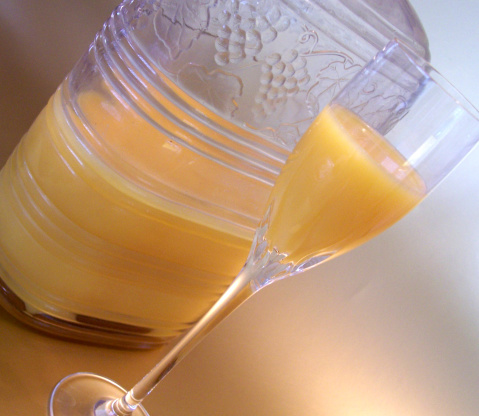 This is a is a rich and creamy liqueur. Found this on the web-tender. Normally made from eggs, sugar and brandy. Variations: Substitute 1/4 to 1/2 cup brandy or 1 cup of rum for same volume of vodka. Do try a flavored vodka or rum. Traditional way to serve it is in a wide glass with whipped cream and cocoa powder sprinkled on top. The Snowball is a very popular drink made with it!

I may as well rate this since I made it to make Mary Winecoff's recipe #293984. Wonderful! Thank you, Rita!
Blend all ingredients in a blender for 30 seconds until they are mixed well.
Pour into container, cap and refrigerate. Let it age for 1 to 2 weeks to mellow.
The color will intensify as it ages, reaching a more traditional light shade of yellow.