Homegirls Special Oatmeal Cookies
Hey Jude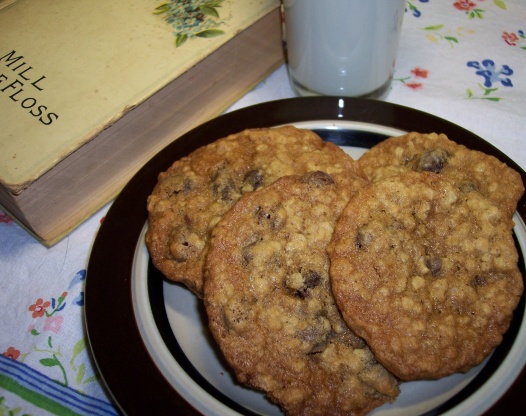 I've had this recipe since I was a little girl and have adjusted it to fit me. I've never come across a recipe like it.

I have to confess that these did not turn out for me at all. They were far too chewy and they stuck to the pan, even though I had buttered it really well. In trying to scoop them off the cookie sheet they tore into shreds. I used margarine as recommended. I probably wouldn't make these again. Sorry.
Mix shortening and sugar.
Mix eggs, salt, vanilla, and beat until fluffy.
Dissolve soda in boiling water, then mix into egg mixture (this might have a curdled look and thats normal).
Add flour and oats.
Mix in raisins.
Drop onto greased cookie sheet.
Bake at 350° 10 minutes, do not over bake.