Prep 10 mins
Cook 20 mins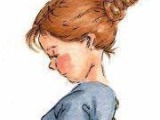 An all round family supper that couldn't be simpler. Serve with garlic bread if desired.(mushrooms are a nice addition to this as well)
Directions
Bring a large pan of salted water to the boil.
Add the spaghetti and return to the boil, then cook at a rolling boil for the time given on the pack, stirring once or twice.
This usually takes 10 to 12 minutes.
Meanwhile cut up the bacon and zucchini into small chunks.
Halve the tomatoes.
Heat the oil in a large deep frying pan, add the bacon and fry for 5 minutes,until it starts to crisp.
Tip in the zucchini and tomatoes and cook for a further 2 to 3 minutes until the zucchini begins to brown around the edges and the tomatoes begin to soften.
When the pasta is cooked, spoon a couple of tablespoons of the cooking water into the vegetables, then drain the pasta and tip it into the vegetables too.
Spoon in the pesto and toss well until everything is coated.
Serve straight from the pan, with freshly grated parmesan.
Most Helpful
Nice blog. I like very much. We expect similar this one. Thanks for sharing to all this nice info. work from home
I used a combo of spinach and regular fusilli instead of spaghetti for this and chose basil pesto. It is a lovely, comforting, simple and easy to put together dish which is also inexpensive to make for a weekday family meal. For me pasta is an indulgence and this most certainly hit the spot of my craving. Very good, quick recipe with overall healthy ingredients. This recipe is a nice option for a seasonal summer pasta lunch or dinner.