Rita1652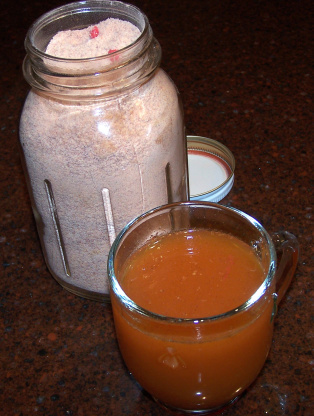 This is pretty and taste good to.Great for holiday giving!A good way to start Christmas Morning or when you come in from shoveling the snow. Make it and bring it to a football game,A parade or camping!
Mix all ingredients together.
Place into pretty airtight bottles.
Tie with a ribbon and secure cinamon stick to make it festive.
To serve add 1 tablespoon mix to 1 cup boiling water.