Food.com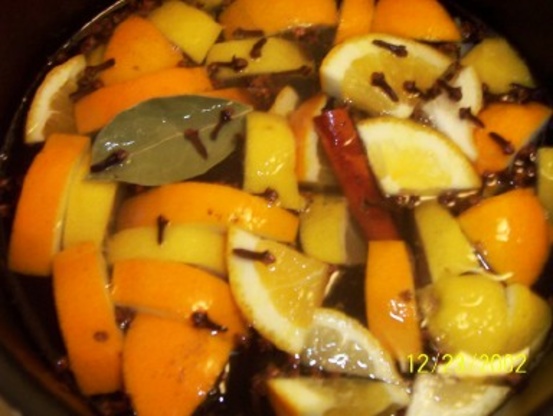 "What is that wonderful auroma?"

Me and my BH loved this stuff. It smells so good and its all natural. I am also going to make this for Thanksgiving and Christams. The aroma of this made you just want to go over and dip you out a cup of it like tea (of course we didn't) but it sure smelled wonderful. I am going to heat it up again tonight when I get home. Thank you for a wonderful recipe that will make any house smell warm and cozy.
Cut orange and lemon into pieces.
Put all ingredients in a sauce pan and cover with water.
Simmer on stove, and add additional water during the day, when needed.