lets.eat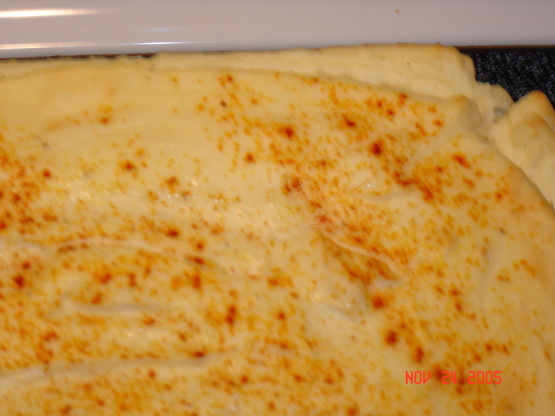 My mom passed this recipe on to me several years ago and I have been making it for every holiday dinner since. They can be made ahead, eliminating the need for mashing potatoes on the big day! I sprinkle a little paprika on top before baking to give it some color. Prep time does not include time it takes to boil the potatoes.
Beat hot potatoes until all lumps are removed.
Add cream cheese (in small pieces) and the butter.
Beat well until cheese and butter are completely melted and mixed.
Stir in sour cream.
Add eggs and onion to milk and add this to the potatoes with salt and pepper.
Beat until light and fluffy.
Place in a greased 9-inch casserole.
Refrigerate several hours or overnight.
Bake at 350 degrees for 1 hour or until lightly rounded on top (puffy).