chia2160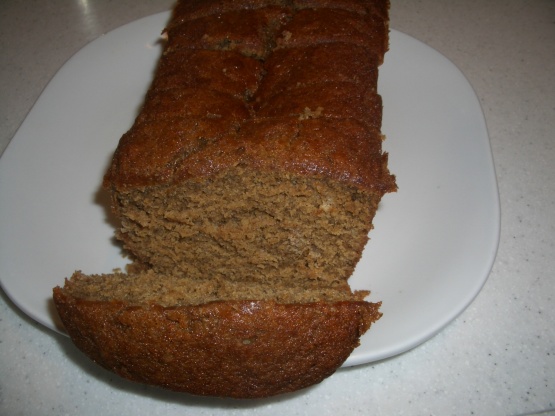 don't be put off by the long list of ingredients, this recipe is really adaptable to your personal taste, or what you have on hand. this makes 1 bundt or tube cake, 2 loaves, or 1 13x9" sheet cake.

Very easy cake to make, extremely delicious and superbly moist, i made half the recipe but wish i made the whole of it because the cake only lasted two days. I made it in a casserole dish, it was just the right amount however the temperature was too high - it nearly burnt the top whilst the middle was complete liquid, but that problem is easily fixed by putting it on a very low heat.
preheat oven to 350.
grease the pan you're using and add parchment paper, greased.
mix flour and next 6 ingredients in a large bowl.
make a well in the center.
add the oil and the next 8 ingredients, mixing well.
spoon into prepared pan and sprinkle with almonds.
place pan on a baking sheet to ensure even cooking.
bake 60-80 minutes for a tube or bundt cake, 45-55 minutes for loaf pans or 40-45 minutes for a sheet cake.
let cake cool in pan on a wire rack for 20 minutes, before removing. cool completely on wire rack.