-Patrish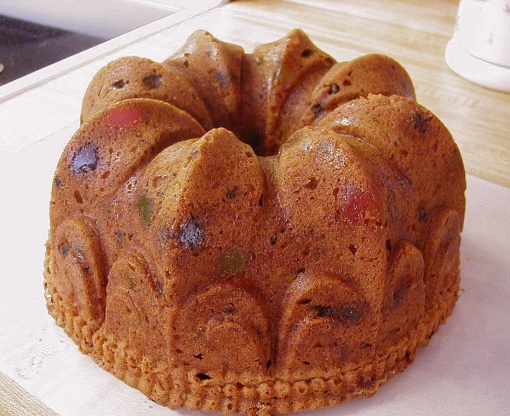 This is my Mom's recipe for Gumdrop cake that she use to make, It is a family favorite. Easy to make. She always left the gumdrops whole or used the small spiced gumdrops.

Fabulous! The kids were asking me if they did something "extra-'specially good" because they thought I made this to reward them. This is not the kind of fruitcake that everyone groans when they get it at the holidays, and then gives it away, and it continues to be "given away" as a symbolic gift for years. This is one you will not only actually want to eat - but make again!
Preheat oven to 325 degrees.
Grease and flour Bunt or angle food cake pan.
Cream butter add eggs and sugar.
Mix applesauce, soda, nutmeg and cinnamon together.
Add to butter and egg mixture.
Add gumdrops, nuts to flour and salt.
(Mix to dredge).
Add the flour-salt-gumdrop-nut mixture, mix thoughly.
Pour into prepared pan and bake 1-1/2 hours.