Holiday Gingerbread Pudding Cake!
Dimpi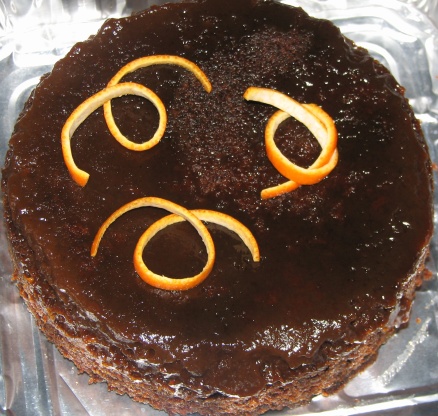 This is one of the best recipes I have!! I can't wait to make it for Christmas! It is such a cozy, special cake!

Top Review by Dimpi
Awesome cake! I made 1/4 of the recipe in a 6" round pan, and it turned out very good. The one change I made was to use earl grey tea infused with orange zest, instead of water in the cake batter. I think it adds to the complexity of flavors already present in the cake from the spices and molasses. I would strongly suggest serving this slightly warm with either spiced whipped cream or ice cream - it takes this cake to another level. Thanks Ocean~Ivy, for posting this wonderful recipe.
Preheat oven to 350°.
Combine the flour, baking soda, ginger, cinnamon, salt, allspice and nutmeg in medium bowl.
Set mixture aside.
Beat 1/2 cup butter and sugar on medium speed in large mixing bowl until creamy (1-2 minutes).
Add egg; continue beating until well mixed.
Reduce the speed to low, continue beating, alternately adding flour mixture with molasses and 1 cup water.
Beating after each addition only until blended.
Pour the batter into 13x9-inch baking pan; sprinkle with 3/4 cup brown sugar.
Combine 1 1/2 cups hot water and 1/3 cup melted butter in medium bowl.
Carefully, pour over top of batter.
Bake 40-55 minutes or until gingerbread is cracked on top and toothpick in center comes out clean.
Serve warm, with ice cream if desired.