megs_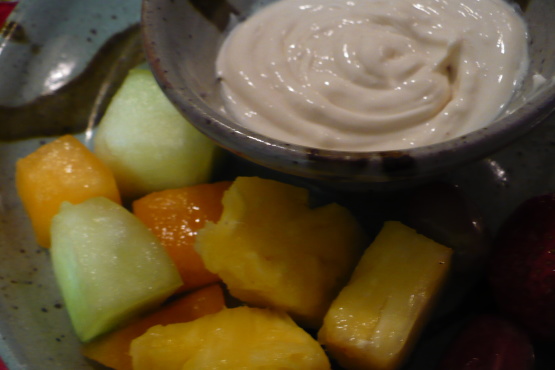 I made this recipe for a friend who was visiting home from being in the military. I wanted to make her something special - she loves fruit - but as both of us were dieting I didn't want to load it up with sugar, marshmallow creme and cool whip. This came out fantastic - tastes like a sweet vanilla bean cheesecake. Note: I used truvia packets in place of the Splenda, but any zero calorie sweetener would be fine.
Put cream cheese in food processor with brown sugar. Process until the brown sugar looks like tiny specs.
Add vanilla yogurt, process well.
Add cinnamon and sugar packets, process well.
Chill for at least 2 hours.
I serve this with melon, strawberries, pineapple, and grapes. All are great! :).