Boomette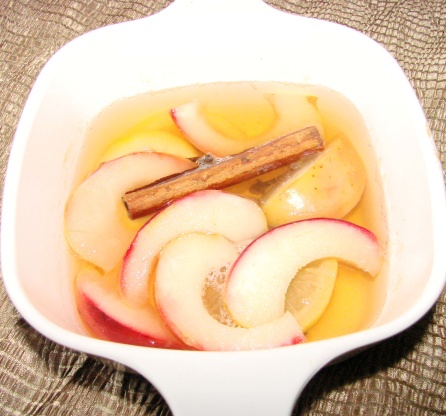 This smells really good simmering on your burner or in a small potpourri or crock pot. The cookin time is however long you want to simmer it.

This was really nice. Infact, I felt like tossing this into the bath tub for a real relaxing bath. This has a great relaxing smell that is best enjoyed when the mind's off mood and you feel like tearing your head apart. This is the state I was in today and this fragrance soothed me. Thanks so much for it. A very good one.
Put in a pot of water and bring to a boil.
Turn down and simmer.
Keep simmering all day to make you house smell great.
Refrigerate at night.