Holiday Dinner Rolls 2016 - WALKER STYLE
Boomette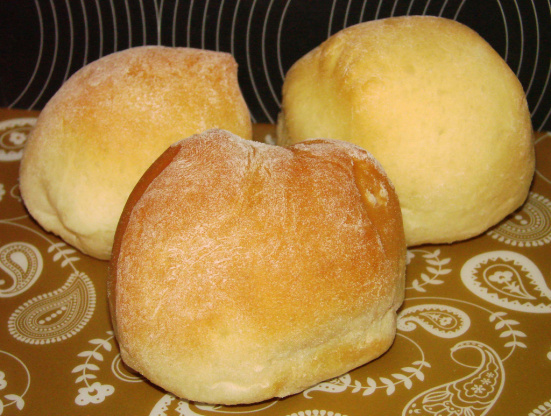 I make these with "after-dinner turkey sandwiches" in mind - my family's favorite part of the day. So, I roll them out, cut with a large cookie cutter or drinking glass, dip in melted butter and fold in half, filing the cookie sheet. Raise to double size and bake until golden. Brush with butter & pile on the leftovers!
Top Review by YungB
Nice and soft rolls and taste wonderful. The dough was kinda of sticky and bit hard to deal with though. Other than that, this is a keeper recipe. Update: these rolls stayed soft the next day and do not require warming which I love.
Use 1/2 c of the warm water to soften yeast. Sprinkle with a little bit of sugar to help the yeast work.
Combine all other wet ingredients in mixing bowl.
Add flour a cup at a time, along with softened yeast until dough is soft
Mix with dough hook. Dough will just barely stick to your fingers.
Remove from bowl and roll out the dough on floured surface. Cut with large, round cookie cutter, Dip in melted butter, fold over and place on lightly greased cookie sheet, just touching each other. Let rise until doubled.
Makes about 2 dozen.
Bake at 350 degrees for 12 minutes.
Remove from oven and brush tops with butter.
Cool on wire rack, if they last that long. Serve right out of the oven, if you can time it right!