Holiday Broccoli-Cauliflower Casserole
Prep 20 mins
Cook 40 mins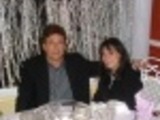 This is a great side dish that is perfect for any holiday. It goes well with any dinner - ham, turkey, prime rib, etc. I have also done this using all cauliflower, so I suppose you could do all broccoli if you prefer. It is also fine to make this ahead and reheat. You couldn't ask for a more versatile recipe!
Directions
Preheat oven to 350 degrees. Cut broccoli and cauliflower into bite-sized pieces and set aside. Mince garlic, adding a pinch of salt.
Combine evaporated milk with both cans of soup (and optional butter) in a medium-size bowl and mix well. Add spices and garlic.
Add broccoli and cauliflower to a lightly-greased casserole dish and evenly pour the milk mixture on top. Sprinkle the Parmesan cheese over top, cover and bake for about 30-40 minutes, or until vegetables are to preferred texture.
Most Helpful
I wasn't a fan of this, neither it seems was anyone else judging by the leftovers. The flavours were a bit all over the place.
I made this for our family potluck Christmas day. It was far too bland for our southwestern tastes. Today I made some of the leftover (there was a lot) into soup. It perked up nicely when I added goat cheese, plain yogurt, Tapatio hot sauce and and some red wine. Just thought I should put a little warning on this recipe for those who like a little flavor with their vegetables.