This delightful recipe is just in time for Christmas. This is NOT for drinking- It just makes your house smell Good !!
Directions
Mix all the ingredients together in a pan and simmer. Remember do NOT drink, just enjoy the aroma !
Most Helpful
This sounds great and I get that this recipe is not for drinking, but are you using apple cider drink or vinegar? What a fabulous idea! This smells absolutely divine; the house smelled festive all day! Love this :)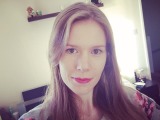 Okay, so I haven't made it yet, but it's a brilliant idea, and much more natural than a shop-bought aroma!! You should suggest this recipe to people trying to sell their house, LOL! Real estate agents often suggest making fresh coffee before "house viewers" come, or doing things with cinnamon in the oven, to create a homely smell. Yours has all the right ingredients for that!