Hoisin-Peanut Dipping Sauce
lazyme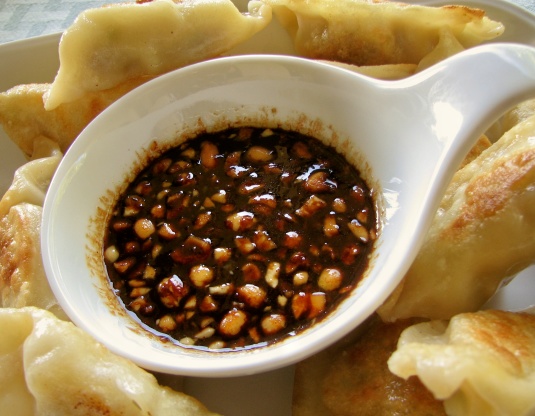 This looks super good - from Williams-Sonoma, this sauce can be used to dip spring rolls, dumplings and other Asian appetizers.
In a small saucepan over medium heat, warm the oil. When it is hot, add the garlic and cook, stirring, until lightly browned, about 30 seconds.
Add the hoisin sauce, fish sauce, sugar and chili paste, stir well and simmer for 15 seconds. Stir in the chicken broth; the mixture should have a thick, creamy consistency. Add the peanuts.
Let cool and serve!