Hoisin Glazed Chicken Thighs
dicentra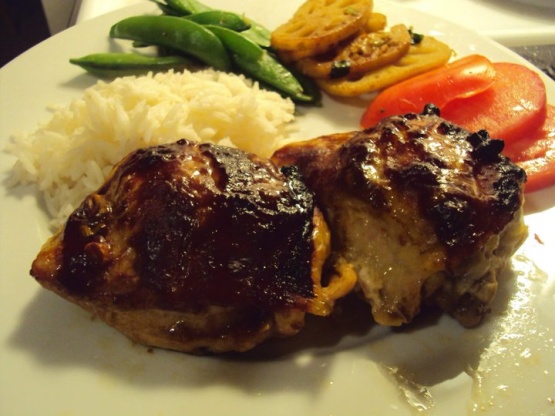 From a George Foreman cookbook. Note marination time. Make ahead!
Place the thighs in a glass baking dish.
Combine hoisin sauce, barbecue sauce, Worcestershire, and green onion. Pour over the thighs.
Refrigerate for 1-12 hours.
Coat the grill with cooking spray and preheat for 5 minutes.
Discard the marinade and grill the thighs for 5-7 minutes.