Bobtail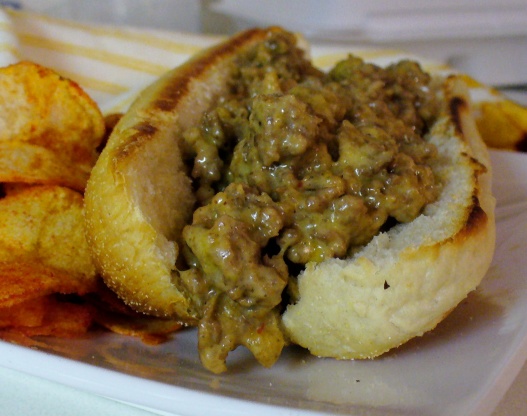 This recipe came out of one of our local fundraiser cookbooks. It is quick, easy and oh so good. I will admit that the number of servings is a guess, because it will all depend on the size rolls you buy.

I reduced this by half, but otherwise prepared as directed by the recipe. I shared this with my friends, after a hard day of cleaning and moving! Yummy comfort food on a cold damp evening. So easy and delish, Thanks Jellyqueen! Prepared for My-3-Chefs
10/29/11: Another cold damp day and once again, perfect comfort food! I used hot sausage this time and loved the little kick it gave the sandwich!
Brown sausage and beef together and drain.
Mix in cheese until melted.
Split deli rolls and spread with mixture.
Toast in oven until bread is warmed through.