Ang11002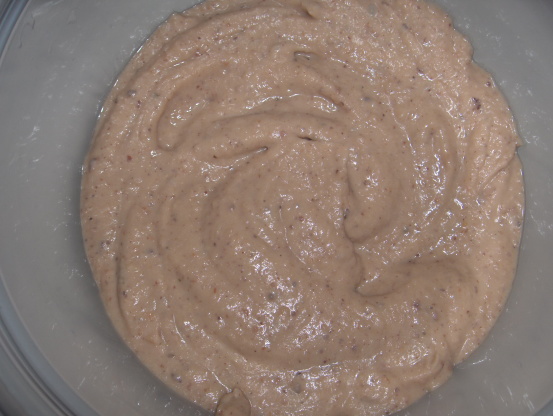 I skipped out on the vinegar all together and just added some olive oil for texture. I wanted hummus but I'm snowed in! This is great in a pinch. I think I will make this again because its really cheap and easy.
Add all ingredients to a food processor; pulse until smooth.
Begin adding reserved bean liquid, and if you like, additional peanut butter; keep pulsing until the consistency is smooth and velvety.
Refrigerate overnight, or up to 2 days; bring to room temperature before serving.