Mercy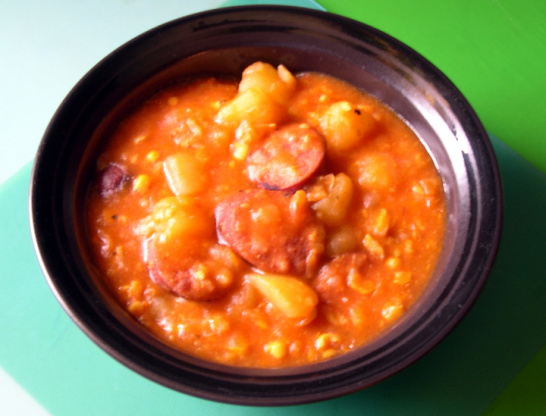 This dish was created by my mother's cousin in order for him to achieve his Eagle Scout cooking medal in the 1940s. It has been a favorite of all who've tasted it. It freezes well and tastes even better reheated. A great cold weather dish that serves a bunch of people and goes well with cornbread. People try to improve the original recipe by adding more vegetables, but then it just becomes vegetable soup.
Saute the onion and smoked sausage pieces until lightly browned.
Mix all the ingredients in a large pot and simmer at least 1 hour (the longer, the better).
For a thinner chowder, add some of the reserved broth from the potatoes.