High Fibre Fruit and Nut Bran Muffins
Erica M.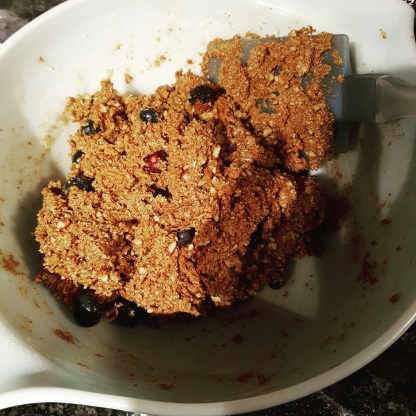 My mother in law is on a low sodium, high fibre diet and so I wanted to create a great muffin for her to snack on. After a few tries, this one hit the mark - they don't last long in our house!
Cream butter and brown sugar.
Add molasses and eggs and beat well.
Add milk, bran, flaxseed and cereal.
Combine flour, baking powder, soda, salt, cinnamon and cloves.
Add to liquid ingredients.
Add fruit and nuts.
Spoon into prepared muffin tins 2/3 full.
Bake at 400 degrees for 18 minutes.
Makes 16 average sized muffins.