High Fiber South Beach Pancakes
Demandy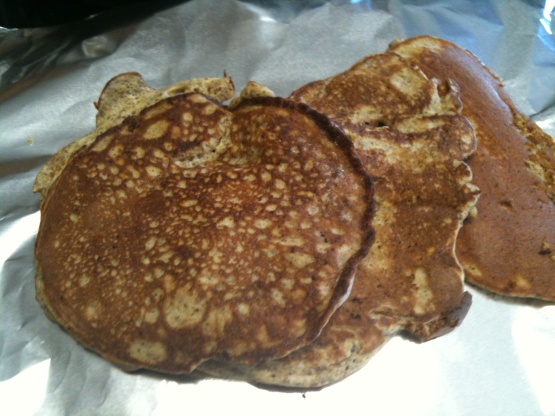 I combined a few recipes to make the beast tasting version of pancakes, suitable for Phase 1 and beyond.

Thank you so much for this recipe!!!! Pancakes are my fav and I've missed them like no tomorrow. I could hear the hallelujah chorus this morning!
Blend all in blender, cook on skillet/fry pan as you would pancakes. Top w/Smart Balance Spread and Sugar-Free Syrup.