High-Fiber Low-Fat Oatmeal Cakes
I am training for a marathon, so I am very big on energy-type bars, but my college-studentness keeps my budget at a minimum. These are high in fiber and low in fat, so they are a perfect substitute for my Power Bars! (These are sort of hard to form into patties, so you may have to add more milk. I'm not much of a cook, so improvements are probably needed!)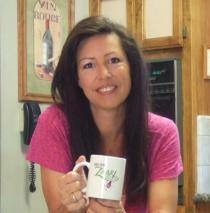 Thank you for this recipe! I am big on Fiber and low fat recipes and this one was a great recipe. Easy to make and delicious. I will keep this one and make them by the batches. Thanks for sharing. ~V You might want to check out my snickerdoddle muffins. They are so easy and yummy.
Grind oats in blender.
Mix together dry ingredients.
Cream together wet ingredients and sugar.
Fold in egg white.
Combine wet and dry ingredients.
Form into 12 patties.
Bake at 325 for 15 minutes.