High-Altitude Pumpkin Bread
mtj5280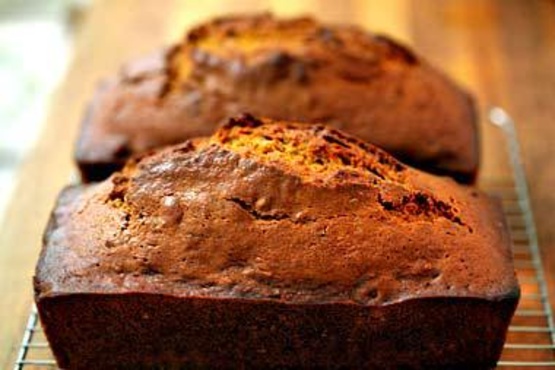 Since we live in Colorado, I'm always on the lookout for high-altitude bread recipes. It's so much easier than trying to figure out conversions or hope that the recipes designed for sea-level will work. This one turns out great every time! From the High Altitude Country Kitchen Volume 1
Preheat oven to 350°F.
Beat oil, sugar, and eggs in large bowl until light and fluffy.
Add vanilla and pumpkin, mix until well blended.
Sift flour, salt, baking soda, baking powder, cinnamon, and nutmeg. Add to pumpkin mixture and beat on low speed until blended.
Stir in nuts and raisins if desired.
Pour batter into 2 9x5 inch loaf pans that have been sprayed with cooking spray.
Bake for 60 minutes at 350F or until toothpick inserted in center comes out clean.
Remove bread from pans and let cool on rack.