gailanng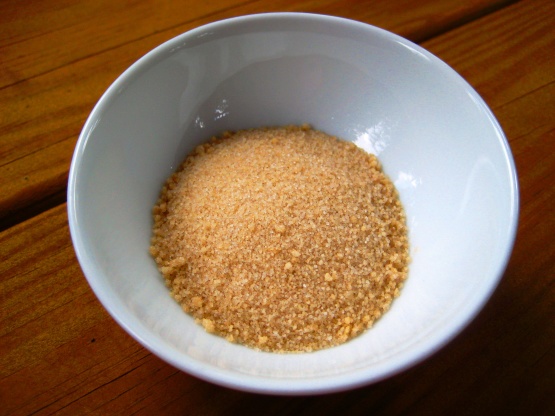 After running to three grocery stores looking for Hickory Smoke Salt and unable to find it, I decided to try and make my own. It worked out great! Considering the price of smoke salt, I'll never buy it again!

I love this stuff! I make this regularly, every couple months, and I always make some with hickory liquid smoke, some with mesquite. Adds one heck of a punch to make your fajita seasonings and dry rubs go from great to outstanding. I am asked all the time what my 'secret' is. Thanks so much for posting! ETA: Through trial and error we've discovered that 1 c of sea salt to 1 tbs liquid smoke is a great ratio, but we don't dry it, just keep it in a covered container. Won't go bad, and the liquid smoke releases it's aromatic properties as it cooks/dries out.
Mix salt and liquid smoke together in a small bowl.
Add more salt or liquid smoke to make a mixture resembling very moist brown sugar.
Spread salt out on a cookie sheet.
Allow to dry at room temperature or dry in your oven on the lowest temperature.
Stir and rub salt between your fingers periodically.
Room temp salt is ready the next day, oven dried should be ready in a couple of hours.
Store in a jar with a tight lid.