Hey Girls Chocolate Muffins
vrvrvr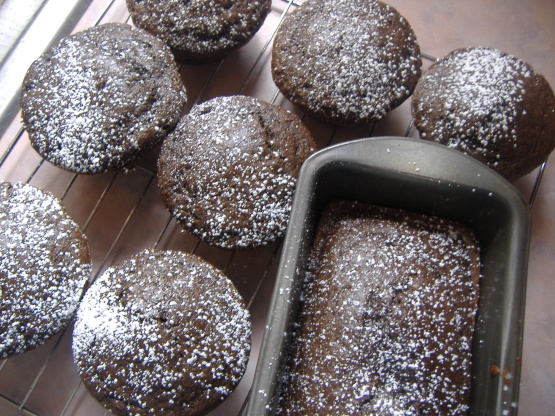 My kids love this recipe that they got from school. I believe it is originally from Holly Hobby. I am posting it to keep it safe, since the paper it is printed on is covered in ingredients! ha!

Top Review by Kalice
Great recipe, didn't use the choc chips and still perfect. Kept for a few days too, great for lunch boxes. I will try using oil next time, as my favourite choc cake recipe also uses oil instead of butter. Thanks for sharing.
Heat oven to 350 degrees.
Grease 12 cup cupcake tin or use liners.
Combine flour, sugar, cocoa, baking powder, baking soda in large bowl, mix together.
Add eggs, milk, chips and melted butter.
Stir until well blended.
Spoon into muffin tins.
Bake 18-20 minutes.