Prep 20 mins
Cook 55 mins

A lady on a local radio call-in show got talking about this cake one day and the station was swamped with request for the recipe. It sounded good to me too so I also requested it and thought I'd share it here.
Directions
For cake: Cream margarine and sugar; then add eggs one at a time and beat well, after each.
Sift dry ingredients and add to above mixture.
Add syrup and bake at 350 degrees for 50 minutes in 13x9 inch pan.
Do not over bake.
Ice while hot.
For icing: Boil margarine, milk and sugar together for two to three minutes.
Add chocolate chips, beat until smooth.
Pour on cake.
Most Helpful
This was OK. We wouldn't make it again. It's very sweet with the sugar and all that syrup and the texture was more brownie-like than cake-like.
This was a very good cake, moist and rich and fluffy. The icing, I was not a fan of; I think I may have over-boiled? Or maybe the sugar didn't dissolve right. But it was so sweet, I don't think I would have liked the taste as much even if the texture had been better. Icing was also a LEETLE too runny for me, since I love to eat my cake hot out of the oven. When it hardened up, it was kind of grainy. But the cake itself was wonderful. Next time I make it-- I WILL make it again, for sure! I will just use a different icing.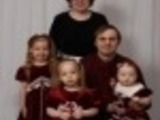 This is a great cake! The best chocolate cake I have ever eaten. A lady that I work with gave me this same recipe. Well the ingredients is what she really gave me. So I came here on zaar to see if it was here. It was. So now I have the steps to make it. The icing ingredients I had were a little bit different. 1/3 cup evaporatied milk, 1 cup of chocolate chips and 1 tsp. vanilla.