Hershey's Perfectly Chocolate Chocolate Frosting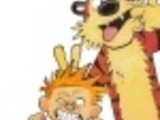 This frosting is so delicious, and great for piping on cupcakes or spreading on a cake. It is directly from my Hershey's cookbook, and the same one is currently also on their website. I thought I'd post it here, because sometimes the website ones change.
Directions
Melt butter. Stir in cocoa.
Alternately add powdered sugar and milk, beating to spreading consistency.
Add a small amount of additional milk, if needed.
Stir in vanilla.
Tip: If the frosting is too thin to spread or pipe, you can put it in the refrigerator to thicken for a little bit, take it out, and then stir so it becomes creamy again.
Reviews
Most Helpful
Used this with Hershey's perfectly chocolate chocolate cake for my son's birthday. Wonderful flavor, but I had to make a half batch more to get the 9 inch layer cake covered. I also forgot to add the vanilla--a complete oversight--but it was still very tasty without it!
I love this recipe it is my go-to icing recipe. However, I only gave it 3 stars because it is too sweet in my opinion. I only add 1 cup of powdered sugar instead of the 3 that the recipe calls for. I would recommend tasting it after adding 1 cup and then seeing how sweet you personally like it.