Hershey's Chocolate Monkey Bread
Prep 20 mins
Cook 50 mins

Who doesn't like chocolate? From the Hershey's Chocolate company.
2 (16 ounce) packages frozen bread dough (or white bread dough from recipe of your choice)
3⁄4 cup granulated sugar
1 tablespoon hershey cocoa
1 teaspoon ground cinnamon
1⁄2 cup packed light brown sugar
1⁄4 cup water
mini hershey milk chocolate kisses or semisweet chocolate pieces or milk chocolate pieces
Directions
Thaw loaves as directed on package; let rise until doubled.
Stir together granulated sugar, cocoa and cinnamon.
Stir together 1/4 cup butter, brown sugar and water in small microwave-safe bowl.
Microwave at HIGH (100%) 30 to 60 seconds or until smooth when stirred.
Pour mixture into 12-cup fluted tube pan.
Heat oven to 350°F Pinch off pieces of bread dough; form into balls, 1-1/2 inches in diameter, placing 3 baking pieces inside each ball.
Dip each ball in remaining 1/4 cup butter; roll in cocoa-sugar mixture.
Place balls in prepared pan.
Bake 45 to 50 minutes or until golden brown.
Cool 20 minutes in pan; invert onto serving plate.
Cool until lukewarm.
Most Helpful
This was insanely good!! I've wanted to make monkey bread for so long, but just never got round to it, but I'm glad I held out for this one. I loved the melted chocolate inside each dough ball and this was completely worth the time and effort. Just delicious!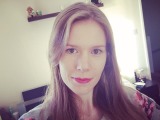 Good but really sticky coating. I only had one dough ball thawed (it was going to be part of dinner, but wasn't ready in time), so I halved the recipe. I am not rating it, since this may have changed the outcome. It was really tasty. I didn't have chocolate chips (shocking!) so I used premiere white morsels instead. They were not really tasted. I will make this again, making the full amount and re-review. Thanks for the recipe. Monkey bread is a favorite of mine!

So addicting! This is just delicious! I used Recipe #183081 to cut out the rising time & made this in the morning for a nice Sunday brunch. I used real butter, dark brown sugar & Dutch processed cocoa. Because my 3 yr old was "helping" me today, a lot of the chocolate chips didn't make it into the dough balls. In the end though, that was okay because the chocolate chips really aren't necessary. The recipe is perfectly sweetened without them & the caramel-like coating from the brown sugar & butter mixture is TDF good! There is no doubt that I'll be making this again. For sure when my nieces & nephew are visiting this summer! Thanks for posting, Molly!